Wells Fargo Arena | Des Moines,, Iowa
The comedy gods will be looking down at Wells Fargo Arena this Saturday, October 8, with utmost pride and happiness as one of the OGs of rage-fuelled humor is back to entertain hundreds of standup comedy fans. We are talking about the undisputed heavyweight champ of angry and self-deprecating humor: the one and only Bill Burr! Yes, the veteran standup comic is back on the road this fall for his "Bill Burr: Slight Return" Tour. The 53-year-old comedian will offer his fans a two-hour rib-tickling act filled with crazy antics and comical rants about adult life. Whether you are a fan of Bill or you simply want to have a genuine laugh, you should buy a ticket or two for the show. Let his brand of "uninformed logic comedy "make you laugh the night away! Click on the "Get Tickets" link to secure your tickets now!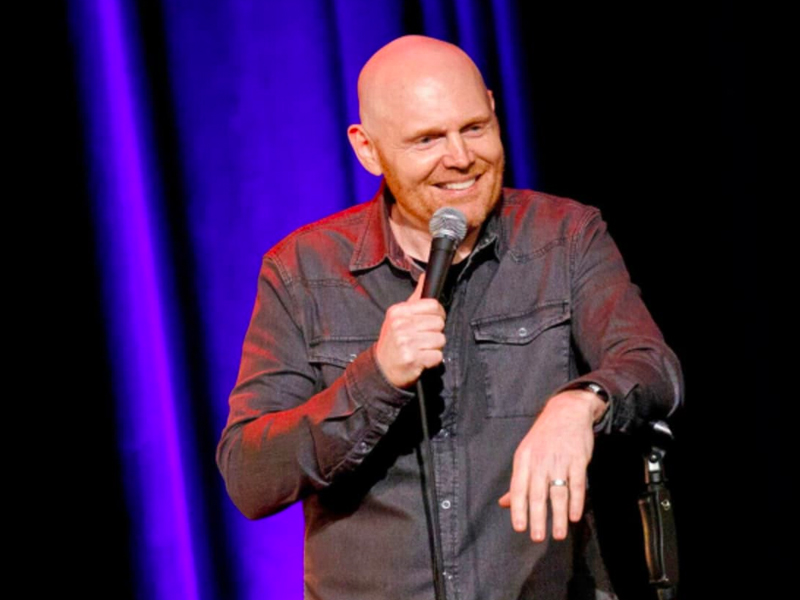 Starting his standup comedy career in the 90s, Bill Burr has truly cemented his name as one of the most experienced in the field. Aside from being a successful comedian on the standup comedy circuit, he thrived in other media such as television and podcasting. He starred in shows like "Breaking Bad" and voiced the lead character in the Netflix animated sitcom "F Is for Family." His other notable acting roles include Migs Mayfeld in the Disney+ series "The Mandalorian" and Ray Bishop in the film "The King of Staten Island." In addition, his podcast "The Monday Morning Podcast" has been a success since it was launched in 2017.
Coined by Rolling Stone magazine as "the undisputed heavyweight champ of rage-fueled humor," Bill usually portrays himself as "that loud guy in the bar" with "uninformed logic." He has released multiple standup comedy specials, most notably "Why Do I Do This?" in 2008," You People Are All the Same" in 2012, "I'm Sorry You Feel That Way" in 2014, and "Walk Your Way Out in 2017, just to name a few. His 2019 comedy special "Paper Tiger" earned him a Grammy nod for Best Comedy Album at the 63rd edition of the prestigious award-giving body. Indeed he has proven that he is more than just a comedian who loves to berate himself and other people in his acts.
The 53-year-old humorist has an ongoing tour named "Slight Return," which kicked off in Las Vegas last March 18 and would have to conclude on August 26 in Buffalo, New York. But due to insistent public demand, the "comedian's comedian" (as what the American standup comedy circuit labels him) added fall dates for his "Slight Return Tour." The comedian will stop at Wells Fargo Arena this Saturday, the 8th of October. If you want to laugh really hard, this show is indeed for you. Click on the "Get Tickets" button to order your tickets.