Wells Fargo Arena | Des Moines,, Iowa
Eric Church is back on the road on his ambitious Holdin' My Own Tour! The phenomenal county singer-songwriter comes to Wells Fargo Arena on Thursday 19th January 2017 for a concert that will showcase his talent to the fullest:
"It's going to be a three-hour show. And the only way to do that was to go by ourselves. Otherwise, it just doesn't work time-wise. It doesn't work with the load-in, the load-out. We spent more money last year paying penalties, because we tried to play a three-hour show and we'd go till midnight. I get somewhat annoyed where it's gotta be a 100-minute [show]. It's hard to do, man. I wanted the freedom to play whatever show I wanted to play. And for the fans, who've been with us a long time, it'll be a pretty great night when we come to town and they know they're going to get a night full of us. We're going to work our ass off."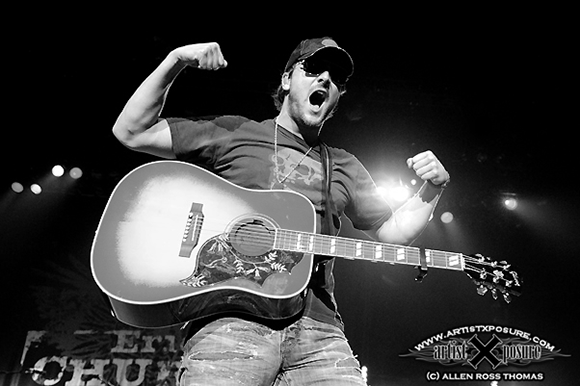 Eric Church is an American country music singer and songwriter who signed to Capitol Records, Nashville in 2005. Since then, Church has released five studio albums (his third album, 2011's Chief, hitting the number one spot in the Billboard charts), and seven number one singles. His fifth studio album, Mr. Misunderstood, was released in November 2016 and was nominated for Album of the Year at the 2016 ACM Awards, with the title track also nominated for Video of the Year. The album's second single, "Record Year", was released to the radio in March 2016 and reached at number one on the Country Airplay in August.