Wells Fargo Arena | Des Moines, IA
Shania Twain really knows how to put on some of the best shows on the planet so much so that her Queen of Me tour had to be extended by a further 19 dates. Yes, she is that good, and yes, you must attend this show. You will be part of one of the most amazing crowds, singing along to all of her hits as well as her new stuff too. This part of the trek will stop over at Wells Fargo Arena on November 3, 2023, and you must buy your tickets right here and now to secure your spot at one of the greatest events ever.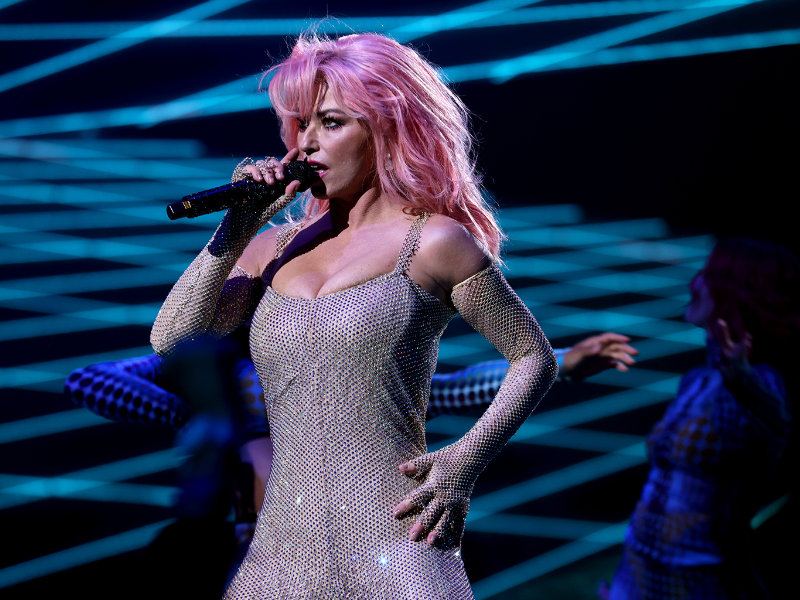 Shania Twain's massive hits have earned her the title of the best-selling female country artist of all time, with over 100 million records sold worldwide. Her influence on the genre and her ability to cross over into mainstream pop culture have cemented her as a true icon in music history.
She has won several awards, including five Grammy Awards, 39 BMI Songwriter Awards, and a star on the Hollywood Walk of Fame. Her music has inspired countless artists and continues to be beloved by fans around the world.
Her latest album, "Queen of Me," and the reason for this tour, features the hit single "Waking Up Dreaming," which is already well received around the world. You can expect to hear all of her fan favorites and some new stuff too.
Don't miss out on the chance to see Shania Twain live in concert, as she brings her iconic music and energy to the stage at Wells Fargo Arena. With her impressive record sales, numerous awards, and undeniable influence on country and pop music, this is a performance you won't want to miss.
Tickets will sell out very quickly and you must buy your tickets right now by clicking the "Get Tickets Button above.