Wells Fargo Arena | Des Moines,, Iowa
Boston – The Band, Kansas – The Band & Blue Oyster Cult comes to Wells Fargo Arena on Thursday 2nd June 2016
Brace yourself for mega doses of classic rock greatness from three legendary bands. Boston, Kansas, and Blue Oyster Cult will once again unleash their iconic music forces on the live concert stage. Expect fans to sing and rock to their throats' content with nothing but their greatest hits. This is not just a convergence of longtime fans; millennial converts are also in for this riveting experience. Don't miss out on this one, it'll surely be one of the wildest music journeys you'll ever take in this lifetime. Get your tickets now!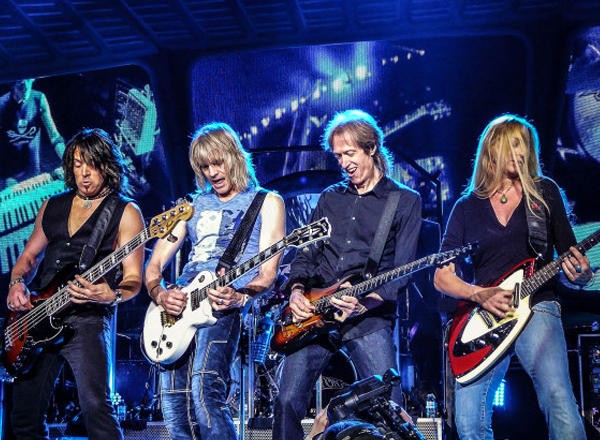 Bostong are a rock music fixture, but they never rested on their laurels. Their active touring lifestyle has kept them visible and introduced them to a new and ever-growing audience. With a slew of hit, classic rock staples like "More Than a Feeling", "Peace of Mind", "Foreplay/Long Time", "Rock and Roll Band", "Smokin'", "Don't Look Back", and "Amanda", they have sold more than 75 million records worldwide. Their self-titled debut album alone was a runaway success with seventeen platinum certifications, making them truly one of the driving forces in rock music history.
'Carry On Wayward Son' and 'Dust in the Wind,' are two song titles that have etched a permanent place in the annals of rock music history. Kansas has a treasure trove of shining achievements from their eight gold albums, three sextuple-Platinum albums (Leftoverture, Point of Know Return, Best of KANSAS), one platinum live album, plus the above-mentioned million-seller singles.
Blue Oyster Cult is a powerhouse band whose signature singles "(Don't Fear) The Reaper", "Godzilla" and "Burnin' for You" are living monuments of their highly successful careers. With over 24 million albums sold worldwide, including 7 million in the United States alone, BÖC is one of the rock bands that has had a defining influence in modern pop culture.