Wells Fargo Arena | Des Moines,, Iowa
Ladies and gentlemen of the 80's, the show you've all been waiting for is here. It's time to see the original glam rockers, DEF LEPPARD, live onstage with Poison and Tesla at the Wells Fargo Arena on Monday 24th April 2017!! Tickets are now available for the much-hyped tour – be VERY quick about getting yours as they're going to sell out fast!! Hit the "Buy Tickets," button above to be sure of your place at this iconic concert!!
ay 24th April 2017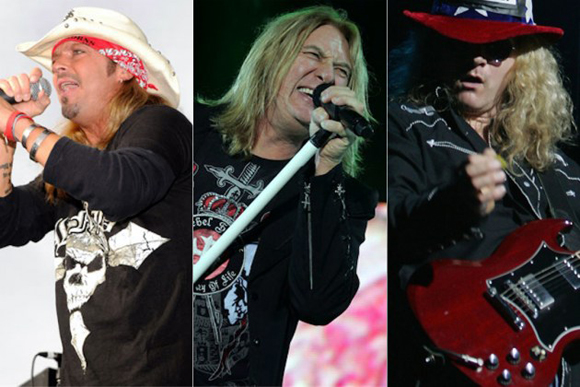 Formed in 1977 as part of the British new wave of heavy metal, Def Leppart saw enormous success in the 80's and early 90's. They started out with a steady stream of successful albums, with their third album "Pyromania" turning them into global superstars, featuring the singles "Photograph," and "Rock of Ages" and earning Diamond certification from the RIAA. It doesn't seem possible that they could have any more success than that, but they did – their 1987 album "Hysteria," topped the charts in both the UK and the US with SEVEN smash hit singles including "Love Bites," "Hysteria," "Animal," and "Pour Some Sugar on Me"! As of today, it has been certified Platinum no less than 12 times, with sales of over 12 million in the US alone and topping 25 million across the world.
Never slowing in their stream of success, Def Leppard's 2015 album "Def Leppard," their 11th to date, charted in the top 10. On the sound of the album, Joe Elliot, singer, explained: "It's just called Def Leppard because that's what it sounds like. It doesn't sound like any one specific era of Def Leppard. It's got everything. […] Every single aspect of anything we've ever wanted to put out — acoustic, heavy, soft, slow, fast — it's there."
If that's anything to go by, their live show will be the same – everything you love about Def Leppard in one phenomental night!! What are you waiting for??? Get your tickets to see Def Leppard TODAY!!!