Wells Fargo Arena | Des Moines,, Iowa
Garth Brooks & Trisha Yearwood comes to Wells Fargo Arena on Saturday 30th April 2016
As they say, two country superstars are better than one, especially if they're married. The amazing and loveable tandem of Garth Brooks and Trisha Yearwood is definitely a force to reckon with. This power couple will be touring over America, sending waves of excitement over their fans who are now rabidly on the run for those hot tickets. Better be safe…rather better be swift than sorry. Book your tickets now!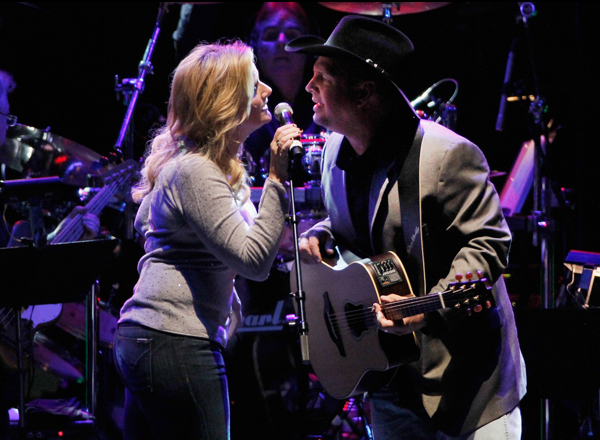 Garth Brooks is one rare breed of country music superstar. He holds the distinction of having diamond certifications for six of his studio albums, over and above multi-platinum recordings with cumulative sales of over 160 million records, and record-breaking live performances. He is a singer-songwriter who is responsible for several decades of country music classics that people are still singing-along-to to this day –"Friends in Low Places," "Unanswered Prayers," "The Thunder Rolls," "Shameless," "What She's Doing Now," "The River," "Somewhere Other Than the Night," "That Summer," "American Honky-Tonk Bar Association," "She's Every Woman," "The Beaches of Cheyenne," and "Longneck Bottle."
Brooks has also been making beautiful music together with fellow country luminary Trisha Yearwood. She is a superstar in her own right who has three Grammys, three Country Music Association Awards, two Academy of Country Music Awards, an American Music Award, and a Pollstar Industry Award for touring, to her name. She has sold more than 15 million albums worldwide, propelled by hits such as "Walkaway Joe", "The Song Remembers When", "Thinkin' About You", "I'll Still Love You More", "She's In Love with The Boy" and "I Would've Loved You Anyway". And to top it all off, "How Do I Live", from the soundtrack of the movie 'Con Air', became her signature song and moved her career to the heights of mainstream crossover success worldwide.