Wells Fargo Arena | Des Moines,, Iowa
Are you ready to see one of the hottest acts in country music perform in Wells Fargo Arena this April? Well, you've come to the right place as you'll get the opportunity to grab some tickets for Morgan Wallen's concert at the famous Iowa venue this Friday, April 29. The Billboard chart-topping and record-breaking artist will bring his dangerously pleasing "Dangerous Tour" to Iowan fans in an evening of superb and fresh country music. Joined by another promising country music artist, Larry Fleet, Morgan's concert will show you the future of country music. Click on the "Get Tickets" button and prepare to sing along to his career-defining hits, such as "Sand In My Boots," "Cover Me Up," "Wasted on You," "Whiskey Glasses," and other songs from his "Dangerous: The Double" album. Be there and see for yourself why thousands of country fans clamor for the music and showmanship of the one and only Morgan Wallen!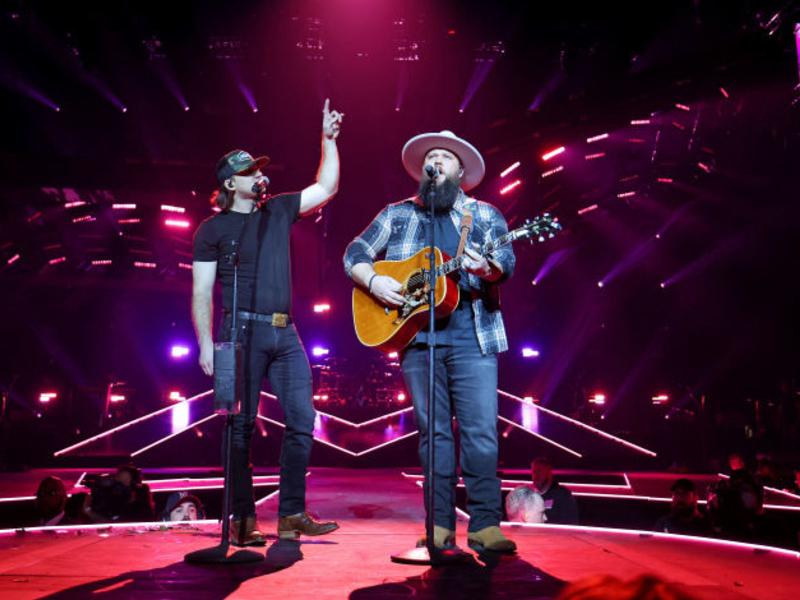 Sporting a sound that navigates the gap between Florida Georgia Line and Sam Hunt, Morgan Wallen is definitely one of the best country music artists to come out in the late 2010s. His unique country-rock voice that has a variation of bro-country and smooth R&B rhythms sets him apart from other artists today.
As a product of the reality show, The Voice, Morgan Wallen's success didn't come overnight. His stint in the reality singing competition did not propel him to instant stardom; however, it led him to be exposed to the industry. In 2018, he signed with Big Loud Records and debuted with the Top Ten album "If I Know Me." His latest album, Dangerous: The Double Album, released in 2021, recently broke Billboard records. It spent its 51st week at No. 1 on the Billboard Top Country Albums chart in March 2022, setting a record for the longest run since the chart launched in January 1964.
According to Billboard, Wallen's sophomore album surpassed the previous record held by Luke Combs in 2017 and Shania Twain in 1997, who both reigned on the chart for a then-record setting 50 weeks. Wallen's album earned 46,000 equivalent album units the week ending March 24. At the time, "Dangerous" had the most extensive country sales since Carrie Underwood's Cry Pretty in 2018.
Today, Morgan Wallen celebrates the success of his album through his
"Dangerous Tour" that will stop at major cities across the country. Luckily for Iowan fans, the country music trailblazer will make a stop at Wells Fargo Arena this April 29, 2022. Wallen will be joined by a country music newcomer Larry Fleet.
Fleet is a Chattanooga-based Country singer-songwriter who describes himself as "a thoughtful songwriter with a knack for a one-liner, an ear for a good hook, and a powerhouse voice that strikes the perfect balance of soul and twang." He is most famous for his song "Where I Find God." His duet of the song with Morgan Wallen in their Madison Square Garden concert took the internet by storm. Thus, the Iowa concert this April 29 excites fans more than ever. Will there be another duet? We need to attend the show for us to find out. So click on the "Get Tickets" button to secure your tickets. See you there!