Wells Fargo Arena | Des Moines,, Iowa

Get ready for the throwback concert of a lifetime! New Kids On The Block are traversing the U.S. for the Mixtape Tour 2022, and they're bringing along '80s icons Salt N Pepa, Rick Astley, and En Vogue! This nostalgic 50+date tour will make a stop at Des Moines, Iowa, and conquer the stage at the Wells Fargo Arena on Sunday 12th June 2022! This is your chance to enjoy the biggest hits of the '80s performed by the most iconic acts from the era! Get your tickets now and experience the Mixtape Tour 2022 at Wells Fargo Arena!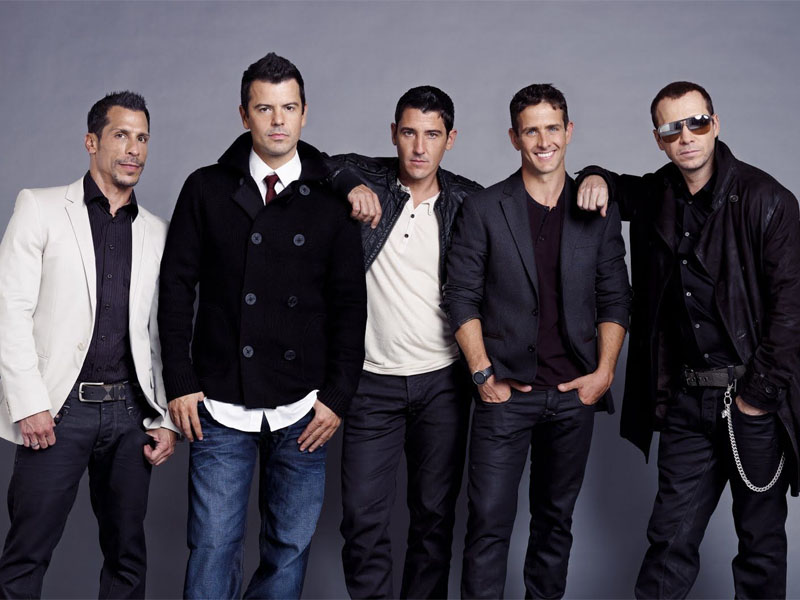 New Kids On The Block recently joined forces with Salt N Pepa, Rick Astley, and En Vogue for a comical music video spoofing the iconic classic music videos. Together the artists recreated the music videos of Duran Duran, A Flock of Seagulls, Twisted Sister, Toni Basil, Devo, and more. The music video, titled "Bring Back the Time, was dropped in March 2022, ahead of the Mixtape Tour 2022 kick-off.
New Kids On The Block (NKOTB) is the original American boyband who enjoyed stellar success during the '80s to early '90s. Their monster hit single, "Step By Step," spent a couple of weeks at number 1 on the Billboard Hot 100 chart. Apart from the U.S., the song also charted in 17 other countries. "Step by Step" remains NKOTB's most successful single to date. The boyband has released seven studio albums, one Christmas album, and eight compilation albums. All in all, the group has sold over 80 million records worldwide, 17.5 million of which were sold in the U.S. In 1990, NKOTB won two American Music Awards and was nominated for a Grammy Award for Best Music Video.
NKOTB's Mixtape Tour 2019 was a remarkable success, with over 650,000 tickets sold. The tour featured Salt N Pepa, Tiffany, Naughty By Nature, and Debbie Gibson, which was NKOTB's biggest and most successful tour since their reunion in 2008. This time, Mixtape Tour 2022, is promised to be bigger and better than its predecessor. So don't miss out on this night of nostalgia! Get your tickets now and experience the most incredible throwback concert at the Wells Fargo Arena!