Wells Fargo Arena | Des Moines,, Iowa
Fresh off the back of this summer's double headliner tour with Weezer, Panic! At The Disco heads to Wells Fargo Arena on Tuesday 14th March 2017! Not only do we have Brendon Urie's vaudevillian pop punk to enjoy, but there two phenomenal indie pop bands in the mix with Misterwives & Saint Motel – it's going to be one hell of a show!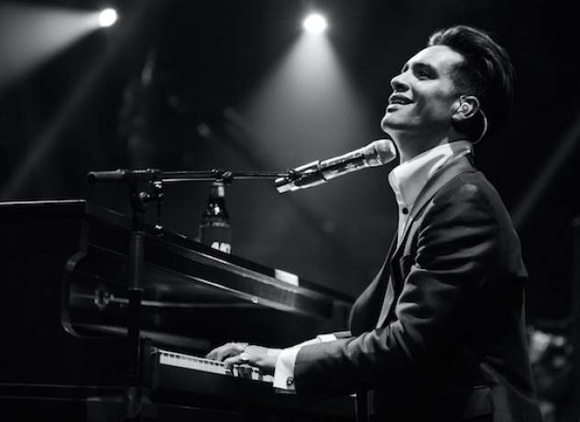 Panic! At The Disoc was formed in Las Vagas, Nevada in 2004 by childhood friends Ryan Ross, Spencer Smith, Brent Wilson and Brendon Urie when they were at high school together. Having spent some time as a Blink 182 covers band, they decided to quit school in order to write their own material. They were signed immediately by Pete Wentz from Fall Out Boy upon hearing their demo. Their debut album, A Fever You Can't Sweat Out, was recorded in College Park, Maryland, where the band relocated, and eventually went double platinum in the US. Pretty Odd was the band's second album, which marked a change in style for the band, leading, in the end, to the departure of guitarist and principal songwriter Ryan Ross and bassist Jon Walker. Bassist and founding member Spencer Smith left the band in 2015, leaving Brendon Urie as the only official lineup member. Panic At The Disco has released five studio albums to date, their most recent being Death of A Batchelor, which was released worldwide on January 15, 2016.